How to search for journals and access library resources?
---
1. How to search for journal?
(1)If you already know the exact journal title or ISSN:
Click on "Journal Search" at the top of the webpage and enter the journal title or ISSN to search directly.
On the left side of the page, various journal subject categories are listed, and you can browse all journals under the relevant subject.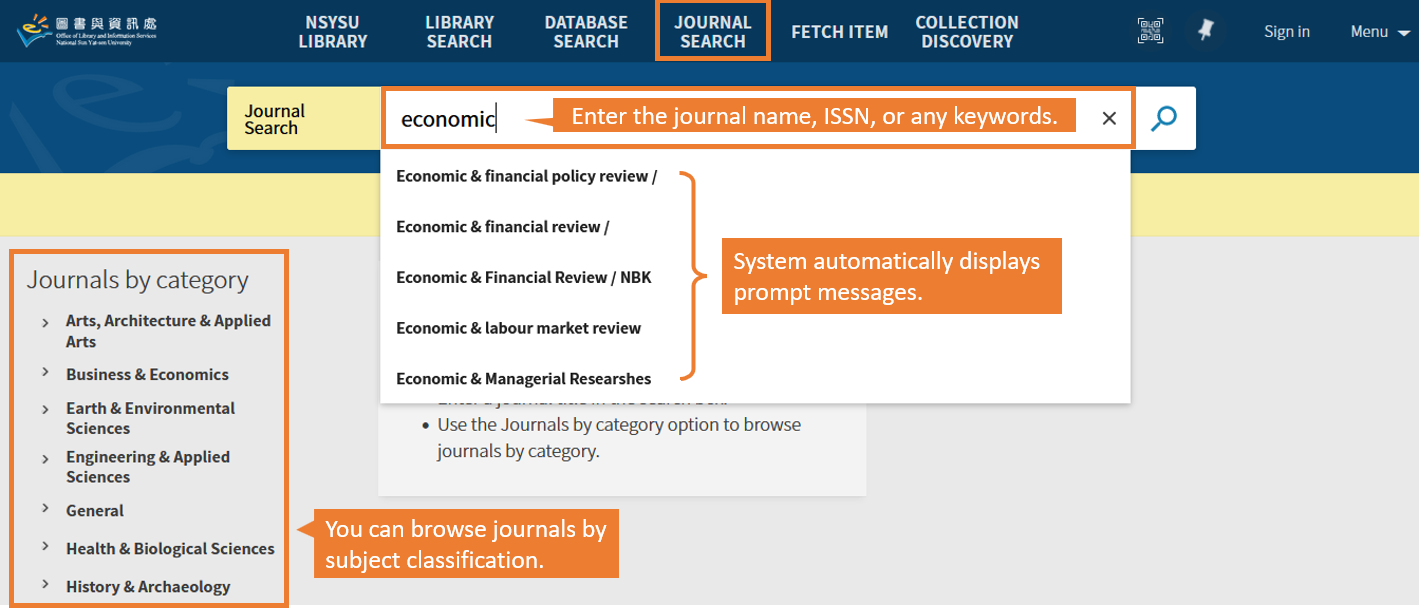 (2) If you have a general topic in mind and want to check which journals are available in the library:
From the search bar on the homepage, select the search scope as "Library Catalog."
Enter the journal title, ISSN, or any keywords in the search bar.
Set the resource type as "Journal," and the search result will show the journals available in the library.
You can also use the "Search All Records" option to narrow down the search scope to journal titles (titles) or subjects to get more accurate or extensive journal results. For more precise journal searches, you can use the "Advanced Search" .
---
2. How to access print and online resources?
Electronic Journals:Click on the journal information in the search result. If there is a "View Online" section, it provides possible links to electronic journal platforms. Click on the link to access the resource. (Access within the campus network is required for electronic resources.)
Print Journals:Click on the journal information in the search result, and the "Access Location/Library Status" section displays information about the print journal holdings.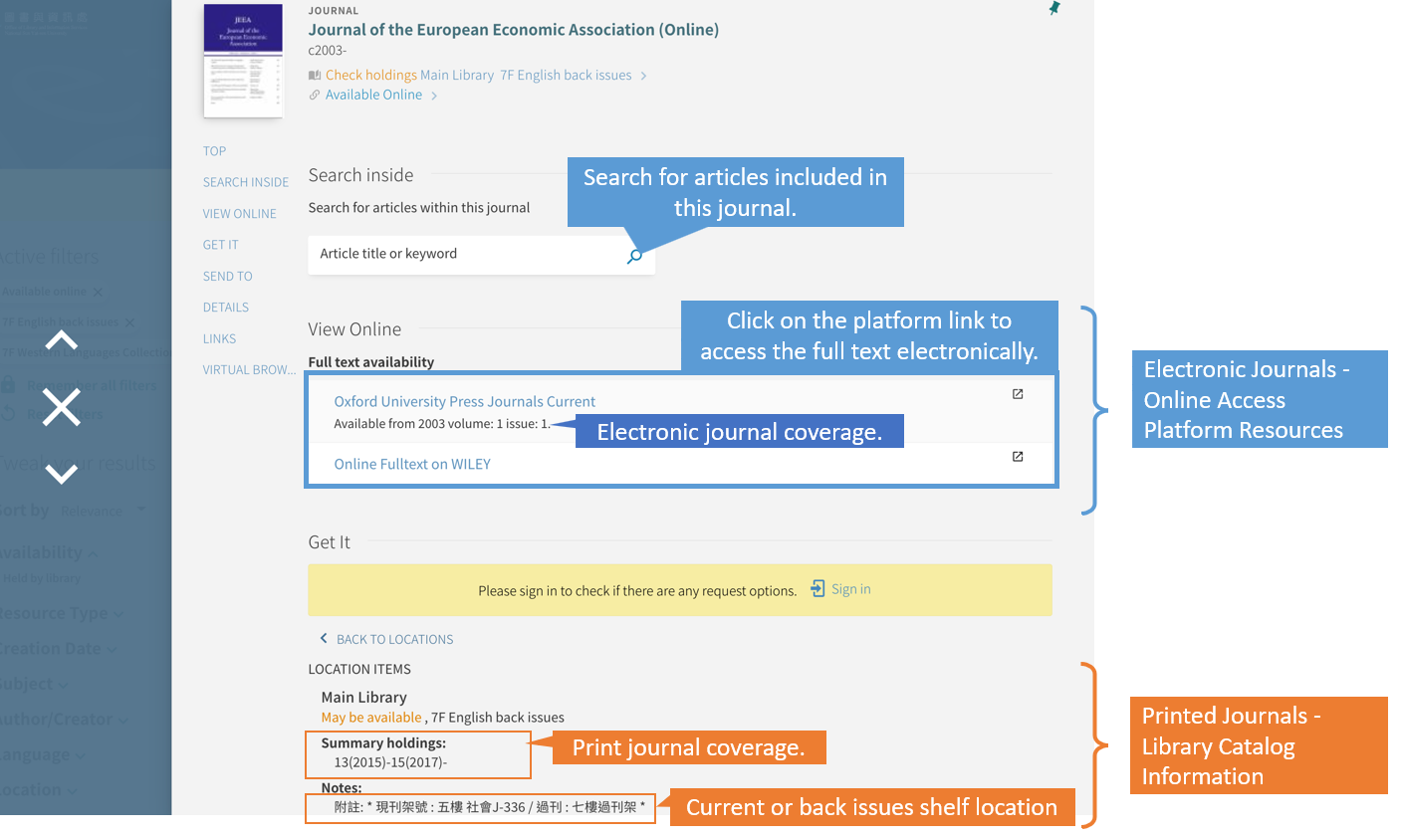 ---
3. How to search for articles within journals:
After searching for a specific journal using the above methods, you can use the "Internal Search" function to search for article titles or keywords within the journal and find individual articles.
(※ As the search results in this system are extensive and may include "potentially" available online resources, if you cannot find the desired resource, you can directly use the "Database Search" to access the specific database platform of the journal for further search.)